Emma Bradford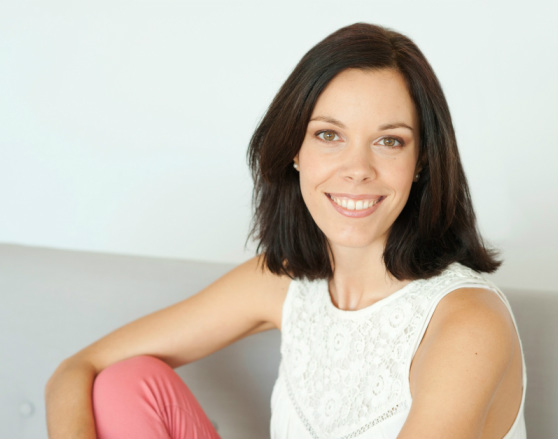 Reconnection is so needed in the world today, and I don't just mean with others... with ourselves too.
Reconnecting with our true self is so we show up in the world from the most loving place we can. I believe that every person is entitled to experience a loving life both with themselves and food. It is through NLP, Hypnotherapy & Natural Nutrition & Life Energetics that I do my little bit in contributing to a peaceful planet. Supporting others in creating changes from the inside out, experience more harmony within and a deeper understanding and compassion for themselves. When we help ourselves, we in turn inspire and help others, creating a ripple effect of positive change and being the best example to future generations that we can be.
2009 was a changing point in my life. Feeling unfulfilled, I started researching and attending workshops, studying different skills such as Shiatsu, Traditional Chinese Medicine, TM Meditation, Reiki and making huge shifts in my personal and professional life, changing career path to assist others towards greater well-being. Since qualifying as a NLP & Hypnotherapy professional I feel even more empowered and at ease, having used both to manage previous panic attacks and fears, gain a deeper understanding both of myself and others, I now share my skills with others.
Am I just another 'Coach'?
As far as I know, what I offer is unique. Whilst listening to my intuition, I blend 5 years worth of experience with NLP up to Trainer level alongside Hypnotherapy and my life time experience of Food Energetics. This creates a powerful way to heal broken perspectives and reconnect with our true self. Creating bespoke empowerment sessions for YOU whether you want to boost confidence, manage negative chatter within, let go of unwanted emotions or simply improve your relationship with food cravings.
Having been brought up in a world of holistic nutrition from day 1, I continued my experience with the Energetics of Food to Teacher Trainer level at 'La Escuela de Montse Bradford' in Barcelona, Spain discovering in depth how food effects us at all levels. Emotionally, mentally, and physically.
​A healthy, harmonious life needn't be dull, rigid or complicated... there is no need to starve yourself and have only salads or juices all day. Despite popular belief, its not what the body needs either.
And when we do that's often when the junk food cravings increase!
There is also no need to suffer in silence believing everything that mean voice within throws at you, feeling overwhelmed with unwanted emotions.
There is an easier way... and it's my desire to support you through the journey.
Many people often overlook the most important key when creating a healthy life - our relationship with ourselves. Through the use of NLP and Hypnotherapy among other techniques I have developed along the way, we can start healing the root cause, allowing us to make changes at a deep unconscious level, boosting self-esteem and manage the Inner Critic. My approach to NLP is different, I use NLP with a strong emphasis on reconnecting to our true, wholehearted self. I do not believe in 'fixing' broken people... I believe in realigning ourselves and transforming unhelpful perspectives which lead me to use what I call WHOLEHEARTED NLP. For more information click
here
.
NLP, Hypnotherapy and the Energetics of food can help transform lives, assisting to gain powerful insights on how individuals can create a more loving, healthy relationship both with themselves and food. I provide a welcoming space where you can start creating the life you desire. It's my job to be the cheerleader and support during this process and remind you of the potential you have inside. Everyone has the capabilities and strengths within... it's my job to remind and highlight that so you know how to empower yourself whenever you may need it. I help
you
find the right answers for
you
whilst offering practical tools and techniques to use whenever you wish that work with the unconscious mind.
Sessions are tailor made according to your personal needs so whatever you may be dealing with, whether that is with food or something else entirely different, I am here to support you in making the transition into an even more compassionate way of life.
I am congruent with what I teach... I only ever use NLP & Hypnotherapy techniques that I believe can make a difference for the highest good of you. Most importantly it is through my own journey exploring, learning and growing where I continue to develop NLP and Self Awareness skills which in turn help improve personal sessions even further.
It is my pleasure to assist you in reconnecting to your true potential and start experiencing an even greater level of compassion in your life.
Best Wishes,
Emma
​
Want monthly personal insights and practical tools for a happy and fulfilled life?
Sign up to my newsletter
HERE
.
​
---