Recipes...
My main focus when working with clients regarding food cravings is the root cause, most often being the limiting beliefs and emotions held within...

Though if clients also want extra nutritional support or if a craving is resulting from a sensorial or energetic imbalance with food, a few tips can help in creating harmony and balance within using my lifetime experience with the Energetics of food. I've had the honour of working closely with Montse Bradford (a pioneer in the Energetics of food for 40 years) both through my Teacher Trainers certification as well as personally throughout my life.

Here are a few recipe ideas, a perfect compliment to NLP food craving, weight loss and body image coaching sessions helping you to enjoy a loving relationship with yourself at all levels... emotionally, mentally and physically.

More recipe details coming soon...
​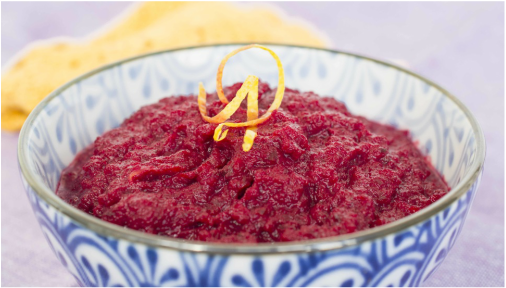 Everyone Loves Beetroot Pate

1 small packet of cooked beetroot (if you have time great if freshly cooked yourself), 1 teaspoon of Umeboshi paste, 1 teaspoon of white miso, 1 tablespoon of peanut butter (without added sugar or palm fats), 1 teaspoon of lemon zest.

Blend together using a hand held blender adding a touch of water if needed and serve with corn chips or celery sticks.


​
---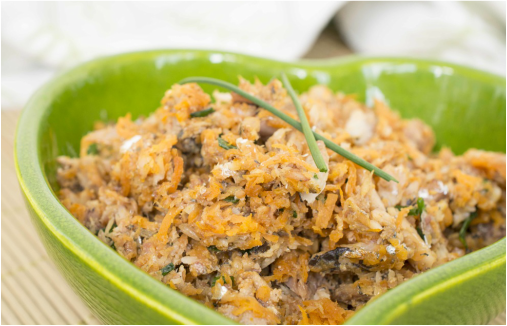 Omega Boost Sardine Pate
1 tin of sardines in olive oil, a few drops fresh lemon juice, ½ tsp mustard, 2 carrots (grated), 2 tbsp chives (finely cut), ½ tsp soya sauce/tamari.
Drain the excess olive oil from the sardines. Mash them roughly with a fork. Add the rest of the ingredients. Mix well and serve as an open sandwich, with toasted bread or on rice cakes.
​
---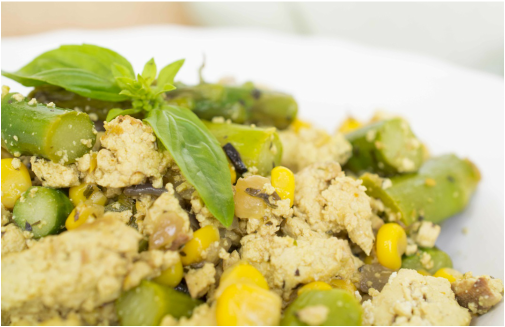 Brunch Time Scrambled Tofu With Asparagus

1 large onion (cut into cubes), 1 cup cooked sweetcorn, a bunch of asparagus (cut into bite-sized pieces), 1 block (organic, non GM) plain tofu, 1 block (organic, non GM) smoked tofu, dried and fresh basil, umeboshi vinegar, extra virgin olive oil, sea salt, turmeric.

Sauté the onion with the olive oil and sea salt for 10 to 15 minutes without a lid. Add enough water to cover the bottom of the pan, the sweetcorn, tofu broken up with the hands, dried basil and turmeric.

Mix and cook with a lid for 20 minutes (check from time to time that the contents aren't sticking to the pan). Boil the asparagus for 2 minutes. Sieve, rinse in cold water and drain. Mix into the scrambled tofu and season with umeboshi vinegar to taste. Garnish with the fresh basil and serve.

​

---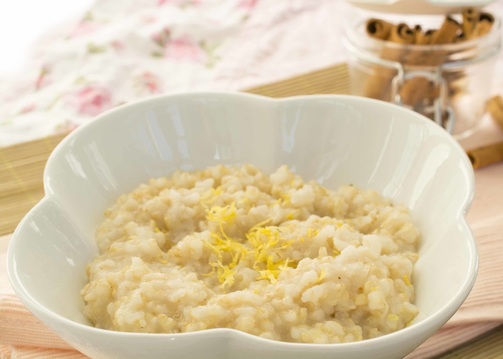 Zesty Wholegrain Breakfast Porridge
1 cup single grain or a mixture of various grains (rice, quinoa, millet, barley or wholegrain oats), 6 cups water, cinnamon stick or vanilla pod, lemon rind, pinch of sea salt.
Wash the grain with cold water and drain. Place in a cooking pot with the water and other ingredients except the lemon rind.
Bring to the boil and lower the heat to the minimum. Cover with a lid and simmer for 1½ hours until obtaining the desired consistency. Add lemon zest, and serve with rice milk (optional) and toasted seeds & nuts.
(Once cooked, this can be kept for several days, reheating thoroughly the necessary amount for each breakfast)
---
Wild Rice With Mushrooms & Arame















​

---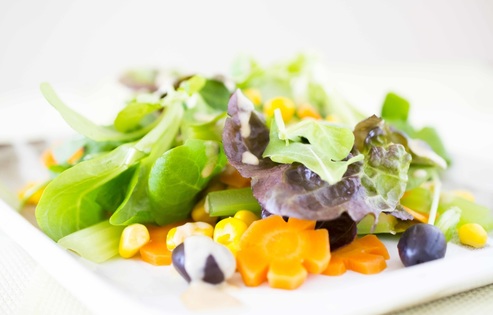 Mixed Salad With Pine Nut Alioli

A large bowl of various types of salad leaves (rocket, red lettuce, lambs lettuce), 2 stalks of celery (cut into thin strips), 2 tbsp sweetcorn, 1 carrot (cut into thin flower shapes), 3 tbsp black olives.

Dressing - ½ clove garlic (finely chopped), 4 tbsp lightly toasted pine nuts, 1 tbsp extra virgin olive oil, 1 tsp white miso, ½ tsp umeboshi paste, 1/3 cup rice milk, 1 tbsp apple juice concentrate.

Boil the celery strips and carrot flowers for 2-3 minutes. Wash with cold water and drain well. Thoroughly emulsify the dressing ingredients and put aside to serve with the salad.
Place all the ingredients in a salad bowl and serve with the dressing.



---
Sweet And Sour Sauteed Vegetables















​

---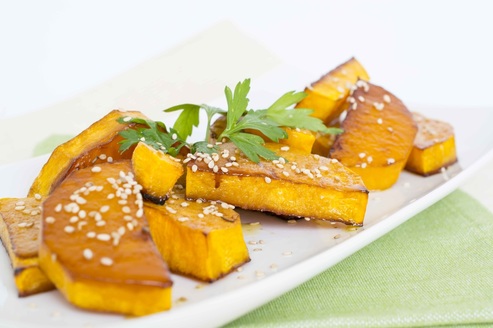 Caramelised Pumpkin With Sesame Seeds

Half a large pumpkin/butternut squash (or 1 small), 3 tbsp of apple juice concentrate, 1 tbsp of soya sauce/tamari, 2 tsp of toasted sesame oil, 1 tbsp of olive oil, toasted sesame seeds to garnish

​Preheat the oven to 200ºC. Peel and cut the pumpkin into medium chunks. Place on to a non stick baking tray and mix well with the seasoning ingredients. Bake in the oven until soft, and caramel brown in colour. Serve sprinkled with toasted sesame seeds.



​

---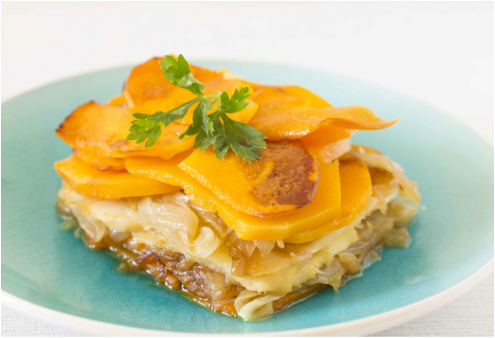 Sweet Vegetable Layered Bake


½ pumpkin, 2 parsnips and 4 carrots (all peeled and cut into thin slices), 6-8 onions (finely sliced into half moons), sea salt, bay leaf.

Dressing: 1 tsp toasted sesame oil, 2 tbsp apple juice concentrate, 2 tbsp soya sauce or tamari.

Onion Butter: Sauté the onions in oil with a pinch of salt and the bay leaf for 10 minutes without a lid. Cover and cook over a low flame for another 45-50 minutes.

Pre-heat the oven to 200ºC. Arrange the finely sliced vegetables on an oiled baking dish following the steps below. Place a layer of vegetables, brush with the dressing, add some onion butter and then repeat to create a stack of vegetable layers filled with onion butter. For the top layer, have vegetables brushed with the dressing. Bake in the oven for approx. 40 minutes or until the vegetables are well cooked.

​
---
Corriander & Chickpea Croquettes















​

---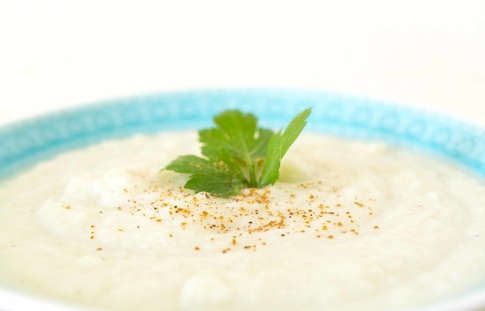 Creamy Cauliflower Soup With Nutmeg

2 onions (finely chopped), 1 small cauliflower (chopped), 1½ tbsp extra virgin olive oil, bay leaf or ground nutmeg, sea salt.

Saute the onions with the oil and a pinch of sea salt for approx. 10 minutes, without a lid, until translucent. Add the cauliflower, bay leaf or nutmeg, 2 cups of water and another pinch of sea salt. Cover and cook over a medium flame for 20 minutes. Remove the bay leaf. Blend into a puree. Add water or rice or oat milk to adjust the consistency. Serve hot or cold.



---
Hearty Root Vegetable Stew With Pinto Beans













​

---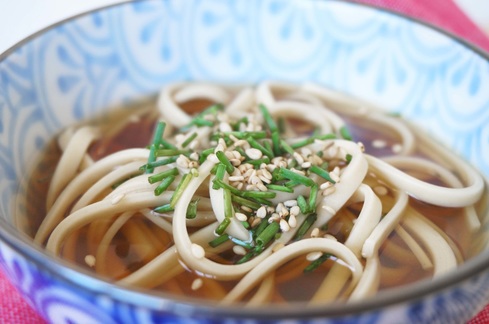 Noodles In Mineral Rich Kombu Broth
2 strips kombu sea vegetable, 1 carrot, 1 parsnip, 2 celery stalks, 1 onion, ¼ white cabbage (all vegetables cut into medium-sized pieces), dried herbs to taste, 2 tbsp soya sauce or tamari, 1 tsp fresh ginger juice, 1 tsp umeboshi paste.

Cooked buckwheat noodles for each person, fresh chives & toasted sesame seeds to garnish
Add all the cut vegetables and the strips of kombu to a pot of boiling water. Reduce to the minimum heat and simmer with a lid for 30-40 minutes. Remove the kombu and vegetables. Chop the kombu and return to the pot. Season with the soya sauce or tamari, umeboshi paste and fresh ginger juice. Serve with cooked buckwheat noodles, chopped fresh chives and toasted sesame seeds.
​
---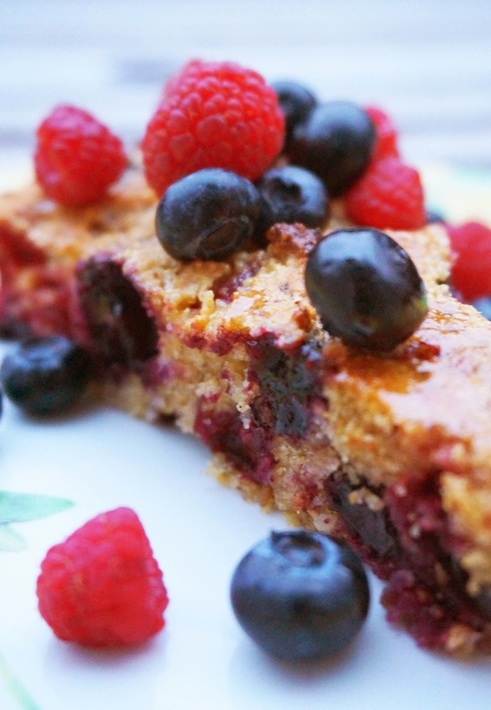 Famous Summer Berry Polenta Cake
1 pack of natural dates, 150g polenta, 100g almond powder, pinch of sea salt, olive oil, 2 free range organic eggs, 1 lemon, 1 tsp vanilla extract, 400g blueberries, 250g raspberries, 1 tbsp of rice milk
Preheat the oven to 180ºC. Remove the stones from the dates, chop into fine pieces and blend into a paste (you may need to heat the dates soaking in boiling water for a few minutes before blending to create a smoother consistency).


Mix the polenta with the ground almonds, and tiny pinch of sea salt.


When the date paste has cooled mix with olive oil and add 2 free range organic eggs (yolks only) add this to the polenta/grounded almond mix and mix well, adding the zest of 1 lemon and 1 tsp of vanilla extract and rice milk. Then mix in the blueberries and raspberries.


In a separate bowl whisk the 2 remaining egg whites until they form soft white peaks. Add this to the cake mix, gently folding into the mixture. Pour mixture into a greased cake tin (so it's 2 inches thick) and bake at 180ºC until the knife comes out clean when testing the cake.


Watch this cake carefully so not to burn. Usually takes between 20-35 mins depending on oven/baking tray.
​
---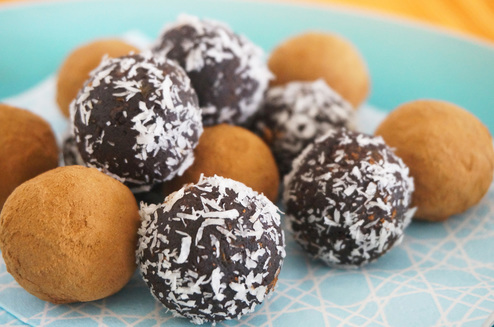 Super Quick Anytime Truffles

1 packet of natural dates (pitted and chopped into small pieces and soaked 1-2 minutes in hot water), ¾ - 1 cup almond powder, ½ cup carob or cacao powder (depending on what energetic effect you desire – the later contains caffeine), few grains of sea salt, zest of ½ an orange, ¼- ½ cup of coconut oil (optional), desiccated coconut or extra carob/cacao powder for decoration.


Remove the water and blend the chopped dates into a paste using a hand held blender adding a few grains of sea salt. Mix the rest of the ingredients together, blending using the blender into a smooth paste.

With clean, damp hands roll small amounts into small truffle size balls, and coat in either desiccated coconut or carob/cacao powder and cool in the fridge for 1-2 hours.

Feel free to experiment with this recipe using different ingredients for flavour such as cashew nuts or brazil nuts in place of almonds, vanilla in place of orange zest or pistachio nuts in place of desiccated coconut etc.


​
---
The Ultimate Carob & Chestnut Mousse
---